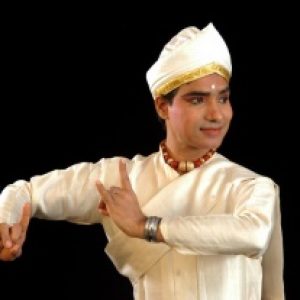 Dr Bhabananda Barbayan
Sattriya Exponent (Dance, Theatre and Music), Sattriya Academy, New Delhi
It gives me reverence to refer to Dr Sanjib Kumar Borkakoti for his outstanding contribution towards the Mahapurusha Srimanta Sankaradeva's study, the 15th century great saint of Assam. He is trying to explore the relevance of the saint's life in different perspectives through his writings. We have also invited him several times as a resource person to discourses organized for national and international students. It is worth mentioning that his writings have been beneficial particularly to the non-Assamese as well as overseas students.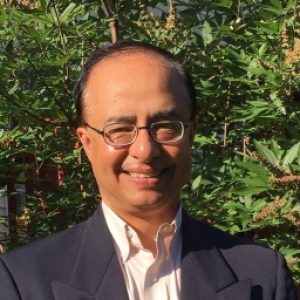 Dr Binoy Kr Bordoloi
Chairman, Naamghar Association of America Entrepreneur, Bordoloi Biotech LLC (USA)
I met Dr Sanjib Kumar Borkakoti in the early 2010's at Jorhat. I came to know about him earlier from my late father, Samaj Ratna Dr Nabin Chandra Bordoloi, who was the President of Mahapurusha Sankaradeva Kala-Kristi Gaveshona Kendra, Asom, Jorhat (MSKKGK). MSKKGK published a book "Place of Srimanta Sankaradeva in All-India Perspective", authored by Dr Borkakoti in 2007. The North-east India Education and Social Welfare Trust, Jorhat, (NIEDSWET) of which I am the Managing Trustee was very pleased to financially support some of his activities through Society for Srimanta Sankardeva, headed by him. I took an active participation in the Majuli Friendship Day, held at Nagaon, organized by Dr Borkakoti, where Padmashri Jadav Payeng was also an invited guest among others. The Naamghar Association of America, Inc. (NAAM), organized a spiritual dialogue via Zoom in July 2020, where the keynote speaker was Dr Borkakoti. He has a very pleasant personality with a sincere drive to educate the teachings of Srimanta Sankaradeva not only in Assam and India but abroad as well.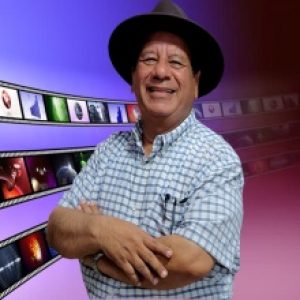 Satya Prakash Sabherwal
Editor in chief, TELEVISION NEWS FEATURES, New Delhi
I have known Dr Sanjib Kumar Borkakoti for almost a decade now. Met him for the first time when he agreed to help on a film I was making for Doordarshan on Eka Sarana Naam Dharma of Srimanta Sankaradeva. And no one could be a better guide and consultant for us on that subject. We included his interview in the film, which was telecast in 2014. He is a very amiable person. He does not show off about his academic qualifications and achievements. Tremendous !!! Sanjib is soft spoken and a very endearing personality.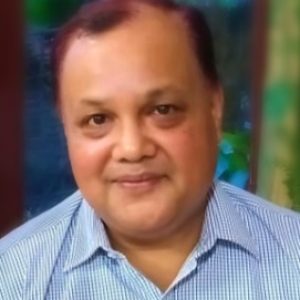 Rupam Jyoti Bora
Teacher & Motivator, Western Ensemble Music (Choral Studies)
Leaving aside my academic teachers, very few people could have made a real influence upon me for shaping my vision and mission of life. But, Dr Sanjib Kumar Borkakoti Sir is one of the most significant personalities I ever met to whom I bequeath many obligations. Remarking upon his qualities, hard work, contribution, working pace, endurance etc. will always be scarce.

As I draw all inspiration by observing his style & spirit, he is like my God father. All generations hereafter must admit that in the history of Assam Dr Sanjib Sir's name shall be remembered for his endless enthusiastic effort establishing Assam & its culture in the face of the globe.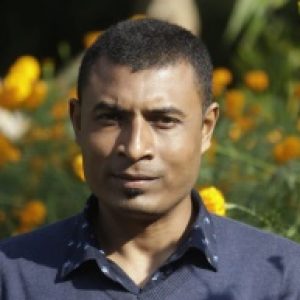 Rajib Dutta
Author & Critic
Mahapurusha Srimanta Sankaradeva and his successor Madhavadeva contributed tremendously to mould the Assamese nationalism, covering every stratum of Assamese society. Dr Sanjib Kumar Borkakoti, a renowned scholar of Sankari culture and literature, has been working in this field for last three decades. His books are unique and research based original works. His thrust and zeal to do research about both the saints has given a new dimension to the Sankaradeva study. He has enriched the lives of not only the Assamese society but also the Indian society. In the Assamese fictional world, the number of novels based on Srimanta Sankaradeva's life and works is scarce. On the other hand, in English, till the writing of 'The Redeemer' by Sankaradeva scholar Dr Borkakoti, the number was non-existent. 'The Redeemer' is a unique contribution to the Assamese nationalism by the author. It is not because of its bearing of a Sankaradeva centric world, but also the depiction of the socio-political and cultural milieu of that time.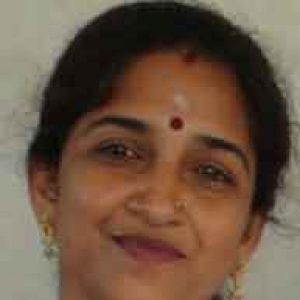 Maya Senji
Director and Producer of Tele-Serials
Dr Sanjib Kumar Borkakoti is an erudite scholar and an excellent orator. He is a man of words. I got acquainted with him during our project to direct a tele-series on the life of our great saint Srimanta Sankaradeva. It was for Delhi Doordarshan Kendra. When I started collecting facts and details on the history of our saint, I was much surprised to know that more than 30 books had been written by Dr Borkakoti on life and works of Srimanta Sankaradeva. Later I got an appointment to meet him. He is nothing but a journal. He has elaborated his facts very well and justified his narration so that no doubt strikes our mind. He helped me a lot during our shoot for the tele-serial regarding costumes, time-period and even in writing the script. He visited the place of shoot and assisted us by writing or modifying the script then and there, when such necessities arose. I am honoured to get associated with him. God bless him and my sincerest respect to the learned scholar.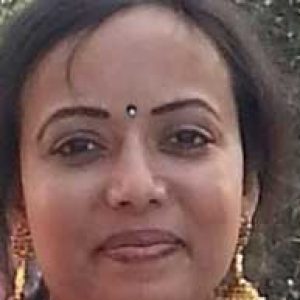 Geetha Sivangala Thandi.
Kuchipudi practitioner and Software professional residing in California, USA
It was on this website that I first came to know about Dr. Sanjib Kumar. I was doing a research study comparing the classical dance forms Kuchipudi and Sattriya, as part of curriculum requirements for a university graduate program in California, USA. As part of it, I was trying to learn about the life of Srimanta Sankaradeva and his contributions, especially towards Sattriya. Since field research was not possible in the pandemic situation, I was trying to gather as much information as possible through online research. I stumbled upon Dr. Sanjib Kumar's book 'Saint Srimanta Sankaradeva' and some of his blogs, which truly opened my eyes to a whole new world of the genius and multifaceted personality of Sankaradeva. I am truly grateful to Dr. Sanjib Kumar for the immediate response I received to a question I posted on this website. Dr. Sanjib Kumar generously shared his wisdom and knowledge about the great Assamese saint, Sankaradeva, and Sattriya. He provided opportunities for stimulating discussions on different aspects of the saint. My research would not have been complete without Dr. Sanjib Kumar's guidance, cooperation, and unstinted help. He also patiently helped with understanding some Assamese words, which I was totally alien to. I wish him good luck on taking Srimanta Sankaradeva's message across India and the globe.